Test Results Just a Click Away

Test your product with full traceability of process and test performance.
Automatically capture, monitor and analyze test data in real-time from any format
Rapid Test Engineering Workflows
• Web-access to all tester records and analytics
• UUT History/Event Report
• Raw data support, including waveforms
• Complete Serial Number History Report
• Characterize and Correlate
• Statistical Process Control (SPC)
• Failure Paretos
• Station Performance and optimization
• Test Process Performance
• First-Pass, Last-Pass, Throughput Yield
• Retest/Rework
• Drilldown from Yield or SPC to unit performance
• Web-based graphs and charts
• Traceability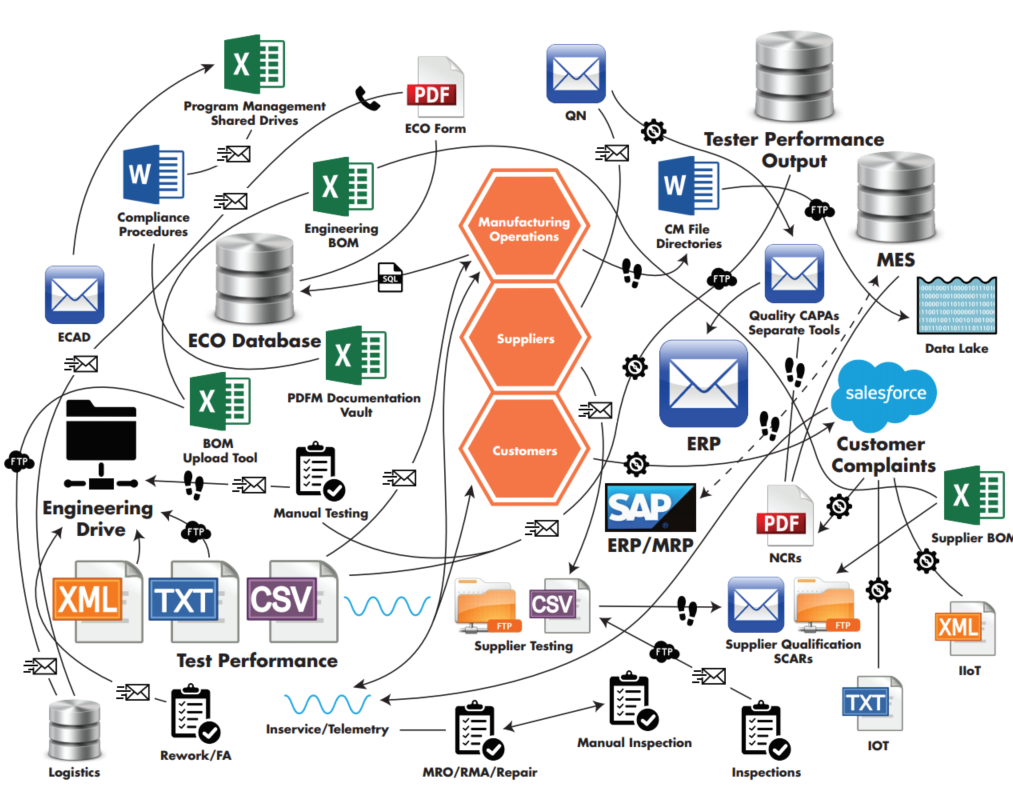 Building the Digital Thread for Electronics Manufacturer requires the ability to seamlessly incorporate new and upcoming sources of manufacturing data, enterprise attributes, and other silo'd data sources.
What to consider when implementing a new test format
• Extensibility
• Compatibility
• Future Proof
Raw Data support
• Customized Formats
• Binary, text, images, PDF, other
• (PDF Download): Application of ATML Test Results and IntraStage to facilitate Intelligent Data Analysis
• (PDF download) How To Use Test Data to Better Manage ATEs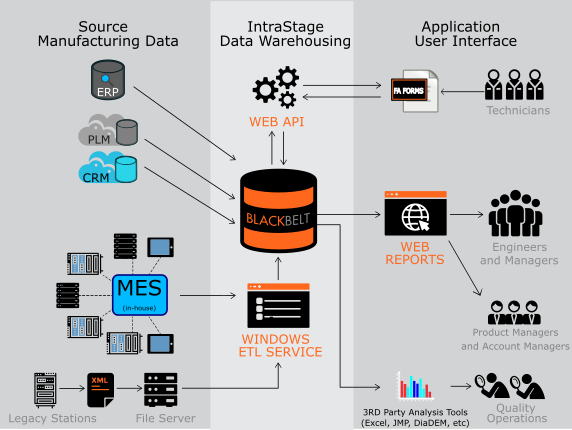 ADVANCED TEST
ENGINEERING TOPICS

Manufacturing Intelligence means having the off-the-shelf analytics and documentation to deploy and support advanced test engineering features.
• Gage RnR on-demand
• Realtime SPC and WECO
• Hidden Factory
• Other DB integration
• Enterprise integration
• Emerging standard and best practices
• Workflows
• Spec phase/requirements
• Subscriptions
• The Power of Attributes and Metadata
• Applying Machine Learning and A.I.
• Strategy for Very Large Datasets
See how BlackBelt can deliver full traceability of test and performance. Start your FREE Trial.