Discover the Benefits
The BlackBelt Manufacturing suite is the core product platform integrating all IntraStage solutions in a single interface. The BlackBelt suite is designed to automate the capture, retrieval, storage, reporting and visualization of product manufacturing and quality data. By tying together the parametric-level data that is the digital thread that ties together manufacturing, supplier quality, returned materials authorization/RMA, R&D and Repair.

The BlackBelt series of products is available via a cloud-hosted solution, an on-premise installation, or as a "plug and play" device. These features are tightly integrated with our other product offerings such as Failure Analysis, Return Analysis, Supplier Quality Inspection, and Paperless Manufacturing, delivering a fully featured solution to help our customers improve their product quality and manufacturing efficiency.
Products
Designing, manufacturing and improving a highly complex electronic product requires analytics from anywhere or any testing fixture on the manufacturing line. By analyzing their data, IntraStage customers are:
Optional Add-ons Include

Any complex manufacturing environment has silos of the Hidden Factory. The Hidden Factory, where un-tracked repairs and rework are conducted on the manufacturing line, is a key factor in process and quality improvement.

The IntraStage Failure Analysis software helps our customers

Automate and track the workflow and data for repair and rework actions

Bring to to light such key analytics as

Mean Time Between Failures/MTBF

Failure Codes

Rework details

Rework procedures and optimization for parent and child assemblies.

In-Warranty Failure Components and Modes

Tracking and managing the kind of critical performance and quality data that allows nascent quality issues to be caught and tracked before they become line-stopping issues.
Existing RMA systems capture the logistics of returned materials, but what about the root cause?  IntraStage customers are able to track the workflow of RMAs and manufacturing parts flagged for RMA to understand why their products are having field failures.
Return paretos characterized by reason

Returns by lot

Returns by Work Order

Returns by board revision

Returns by software revision

Returns by failing component

…and more

Quickly identify trends and actionable information derived from their RMA and Field Return data. 

Identify Mean Time Between Failure (MTBF)

Increase a product line's profitability and brand reputation. 

Tie field failures to original manufacturing escapes and supplier quality data to quickly address quality issues.
A quality issue in a batch of supplier parts can mean shortages on the line, or even a production stoppage. Or worse, a quality change in the supplier might result in more subtle changes that escape existing final tests. Collaboration between OEMs, CMs and Suppliers allows you to optimize the quality of your worldwide manufacturing chain. IntraStage customers are able to
see real-time information on supplier quality through inspection at the source.

Identify marginal or failing components

Performance of measurement values against spec and control limits)

Collaborate with suppliers to address quality issues even before they arrive at the incoming dock at your assembly factory.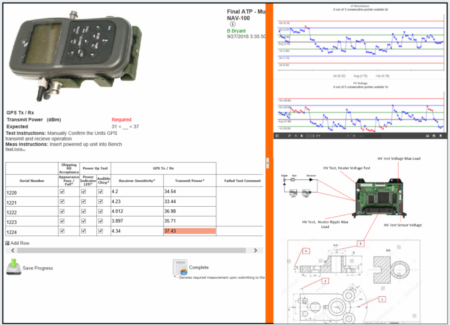 Resources for transforming test data into the digital thread that drives product and process quality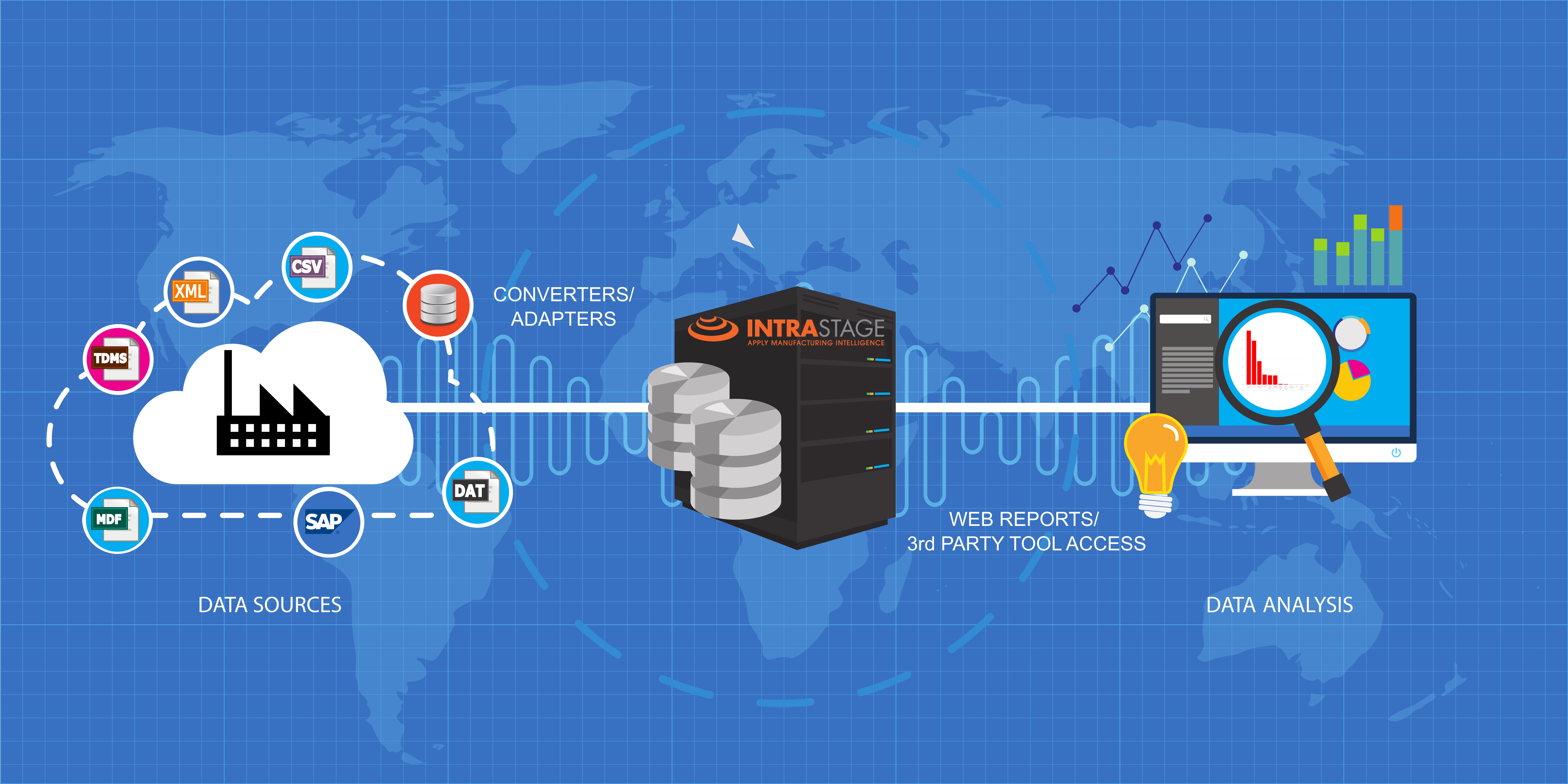 Learn how customers can incorporate data and attributes into IntraStage without disrupting existing processes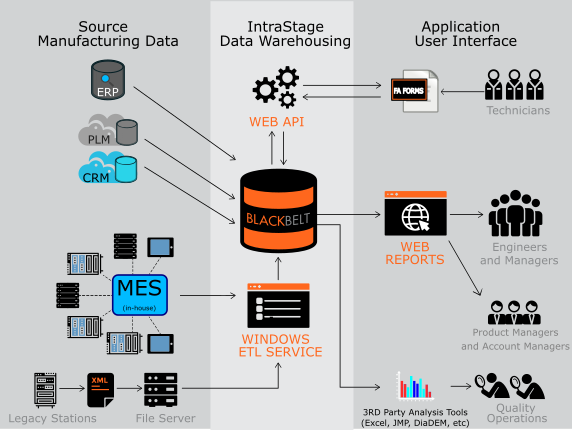 See how you can plan on deploying the right system at the right time, with a future-proof plan to cover legacy systems and upcoming needs