Incorporate your parametric and process data without disruption to your existing processes. Receive world-class analytics that helps you to drill-down into yield, quality and performance issues.​
Overview
BlackBelt Analytics is the core data reporting and normalization product of the IntraStage BlackBelt suite. Incorporating anytime adapters, converters and data management tools to incorporate data from any source or any location, the Analytics engine can provide the insight into the digital thread that connects manufacturing and quality data silos.
SPC
BlackBelt Analytics helps our customers analyze and control their processes with industry-leading Statistical Process Control (SPC) analytics, including but not limited to histograms, C-Charts, NP-Charts, P-Charts, X Bar-R, and X Bar-S reports out of the box. In addition, Paperless Forms users can provide real-time SPC (including optional Western Electric/WECO rules) to operators for instant control and feedback.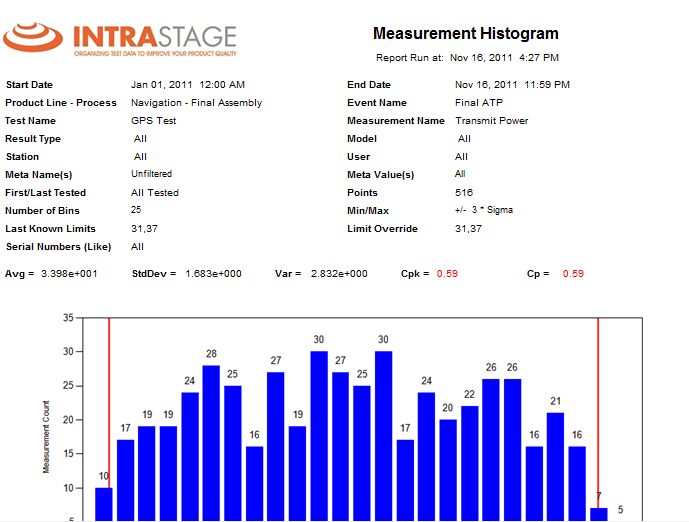 Paperless Manufacturing
IntraStage Paperless Manufacturing helps our customers capture critical test information from manual-entry manufacturing processes. Using the form generator, customers can develop their form templates in minutes, and start reaping the rewards of their digitized data. With instructions, images, and real-time reporting (including SPC and WECO), give your manual entry operators the kind of instruction and feedback that brings your quality to the next level.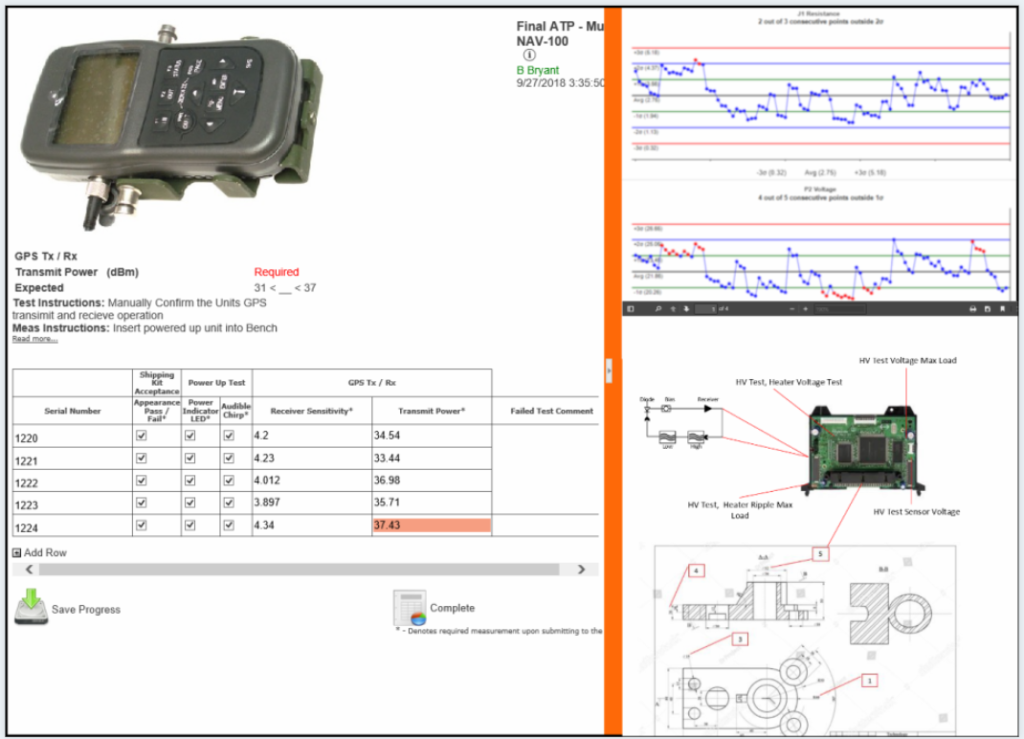 Alerts, Notifications and Subscriptions
Get real-time alerts on yield, failures, and SPC. Using our proprietary engine, create recurring reports (subscriptions) that come directly to your email inbox on a schedule of your choosing. Manage by exception with the data that cues you to resolve issues before they become line-stopping problems.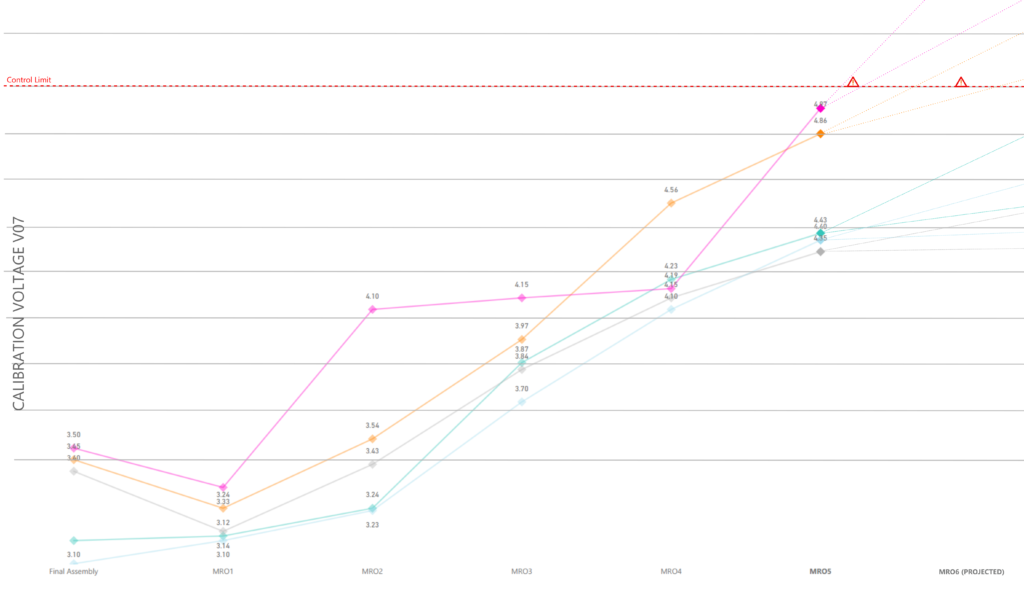 Adapters and Converters
Adapters and off-the-shelf converters for formats like CSV, ATML, XML and Paperless Manufacturing allow complex electronics manufacturing customers to import data from critical manufacturing processes and events from the full lifecycle of their products. Paperless Manufacturing lets customers create their own manual-data entry forms to help digitize their manufacturing process. By normalizing this data in an efficient, manufacturing-specific data model, different users and groups can access this data and achieve significant success in analyzing data that was locked in silos (or even uncaptured).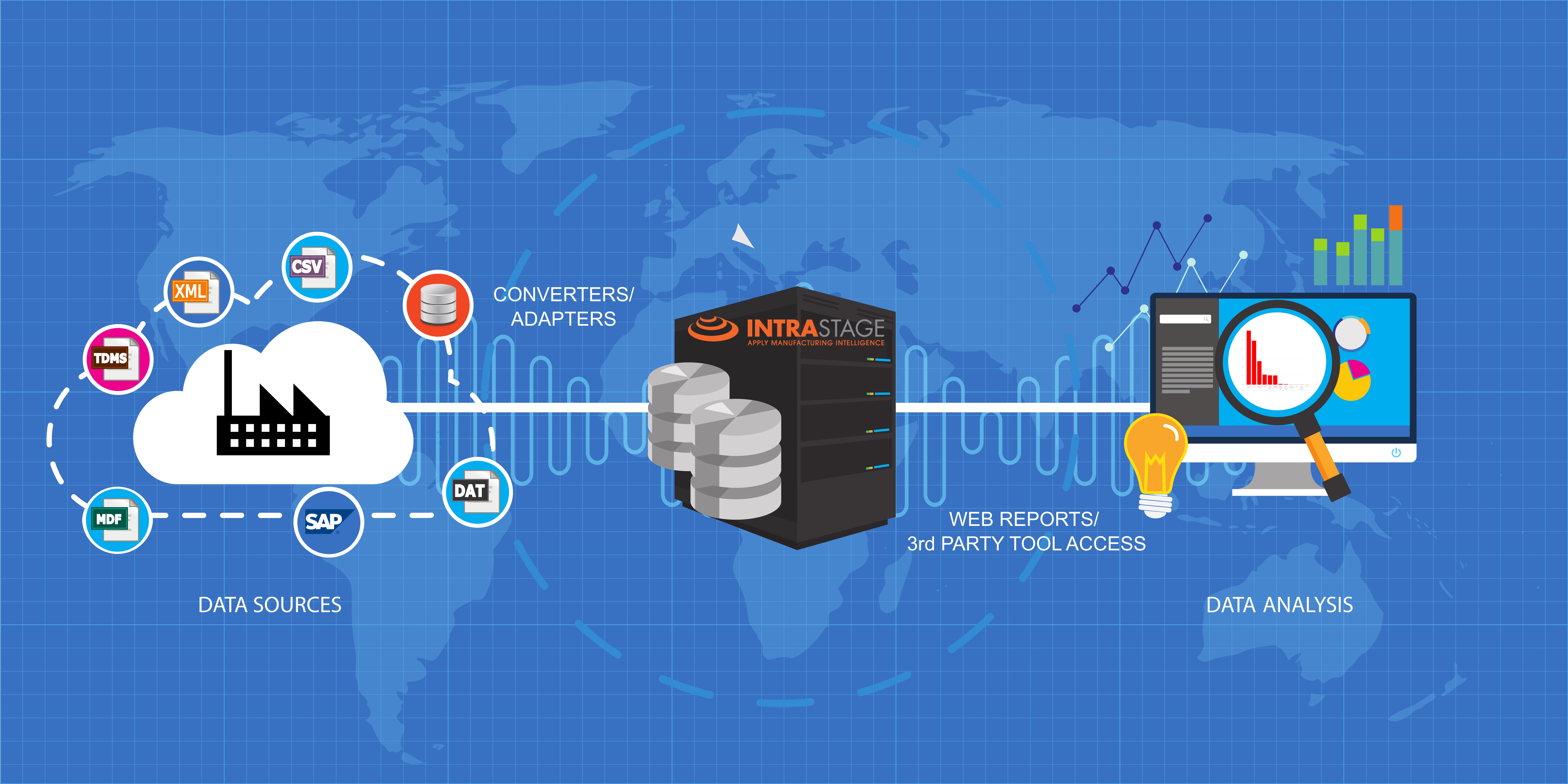 World Class Analytics
With pre-built and off the shelf reports that focus on both the parametric details and the high-level process performance of your electronic manufacturing, your engineers can quickly view issues and respond more quickly to potential problem spots. Due to real-time and historical access to all your product test data, you can visualize trends, SPC data, and measurement characterization to reduce product rework, retest, test cycles, and bring faster response to complex hidden product problems.
Off-the-shelf BlackBelt reports to be used, shared, and used for improvement include:
SPC Analytics (including Cp and Cpk, X-BarR, Box and Whiskers charts, and WECO)

Measurement Characterization

Work In Progress (WiP)

Boneyard

Drill-down Paretos at the Product Line, Part/Model, Process, Event, Test and Measurement level

Limit/'What If' Simulation

Yield Reports at the Product Line, Part/Model, Process, Event, Test, and Measurement level
In addition, our extensible off-the-shelf data model lets your users plug in their own analytical tools (like PowerBI, MatLAB, Minitab, and Excel) to create their own reports that focus on the details that drive your product quality.