Faster New Product Introduction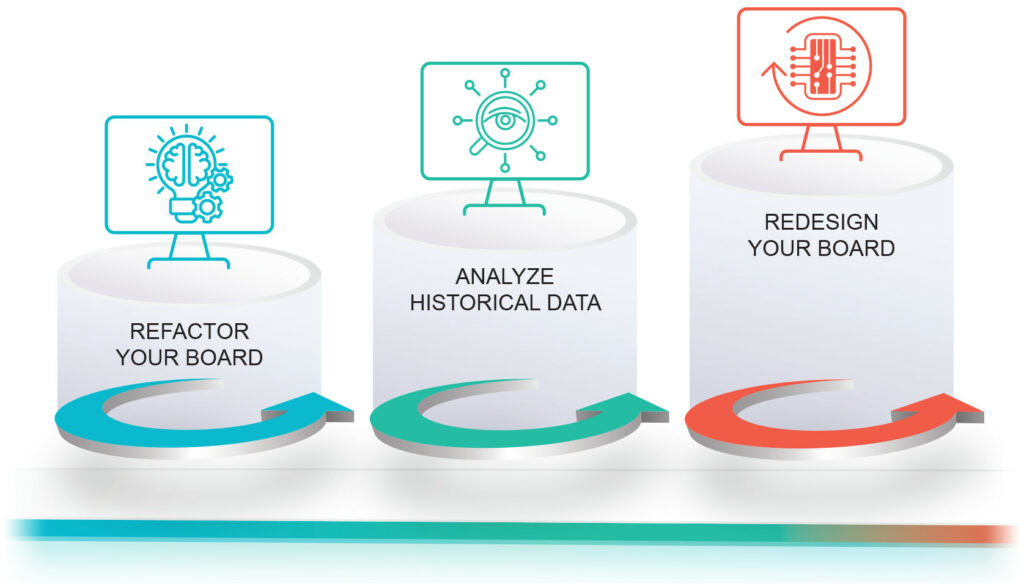 GET THE DEMO
Use our sample data, or use
your data for real insights.
Leverage Your Repair Data to Simulate First Pass Yield
OEMs need to be able to rapidly iterate on their New Product Introduction (NPI) process in order to verify that new design iterations work as expected in the face of part shortage
NPI can be accelerated by having insight into previous models' manufacturing, repair, and RMA data fused together into a single source of truth.
With this insight, engineers can optimize the design of the new product by estimating failure rates and production issues by isolating known component issues.
Challenge
Extending lead time amidst increased demand

Accurate manufacturing forecasting

Parts shortages driving rapid redesign needs
Solution
Simulate first pass yield with repair and RMA data

Tie component failures and issues to cycle time factors

A Digital Twin to quickly refactor designs
Benefits
Eliminate customer churn to your competition

Better throughput and profitability

Better reliability and faster time to market
By seamlessly integrating all genealogy data from across the product lifecycle, BlackBelt Fusion gives insight into the performance of a complex electronic system down to its constituent parts. Proper use of this information in NPI gives manufacturers a way to understand how known components will perform in a new model, which paves the path towards fast, effective design iterations. Explore this and much more in BlackBelt Fusion, by filling out the Get the Demo form above or contacting us today at: 888.255.2813
sales@intrastage.com